This one's more of a review than a recipe sheet. First time for me, so please be kind!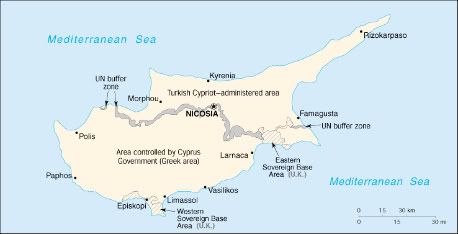 After being in Cyprus for a week, I felt it was time to write a little something on the cuisine of the place. Of course, being a part of both the Commonwealth and the EU, the island has pretty much all the major fast food joints, as well as your Irish and British themed bars/pubs which serve a selection of predominantly pub-style foods, but it's by taking a trip down to the harbour in Kato Paphos that you start to discover the reality of Cypriot food.

That reality lies quite heavily in fish. As an island, the country has an obviously thriving fisherman's culture, with the Mediterranean virtually pregnant with all kinds of sealife. Taking a stroll down the promenade of the harbour ensures a virtual slideshow of freshly caught fish, ready for your delectation. One restaurant even had the choice of fresh lobsters, cooked at your request! Can't say fairer than that if you're a fish lover!

Personally, however, fish isn't my favourite, so I tend to opt for the meatier end of the scale (fishy pun unintended). If fish is where the Cypriots excel though, salad and vegetablea are their chosen accompniments. Due to the climate, the island has a fantastic range of fresh fruits, vegetables, and salads. The tomatoes are especially lovely, and compliment the local feta cheese perfectly: so if you find yourself in Cyprus, I would certainly recommend (though the same, I'm sure, can be said for any of the Greek Islands, and of course the mainland).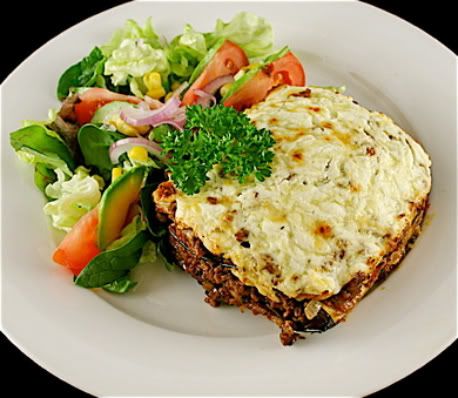 In terms of meat, there is an array of beef, lamb, pork and chicken dishes, as you would expect. But a personal favourite of mine is Moussaka. If you've never tried it, I recommend it highly! Essentially it is similar to a lasagna, but swap the pasta for aubergine. Being so closely related to Greece, obviously this is the predominantly served version, but there are various alternates served around Turkey and the Balkans (though all with the same basic ingredients). As soon as I can, I'll post a recipe for this truly wonderful meal, which serves ideally with a salad containing those wonderfully ripe and red tomatoes mentioned earlier.

Finally, I would be remiss if I didn't put in a little word for the hotel in which I stayed. Called the Mayfair, it's located a 2 minute busride from Paphos harbour one way, and the town Agora (or marketplace) the other. The beer was lovely (Carlsberg on draught for those playing safe, or the local Keo and Kappa which were equally tasty and went down a treat), the food was excellent, especially in the evenings when throughout the week a different buffet was held including a Cypriot night, as well as international cuisine, and a grill night on Saturdays.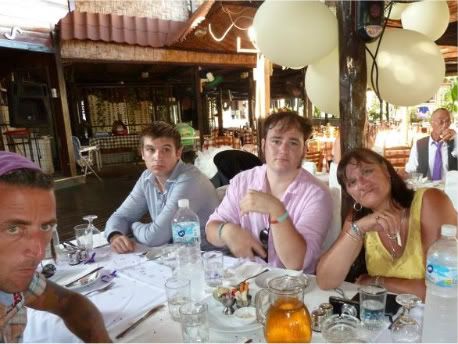 On the entertainment team: they were thoroughly...well...entertaining. Friendly, approachable, and bloody talented. The dancing was top-notch, the singing brilliant, and all-in-all a good night was to be had pretty much always. There was a couple of quiz-nights in the week for those less inclined to the productions, and they put on bingo for most nights, with a cash prize of up to 1000€!!!

Overall, my time in Cyprus has been fantastic, and there's only one thing missing...